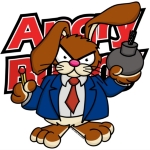 I don't like naming and shaming but there are a few people in  Year 12 who have not posted any evaluative writing on your blogs, and some who have clearly not finished. Those of you that requested an extension from me on Friday (Harry, Monica, Emily, Leah, Chris, Lucy, Joe S) should submit by midnight tonight but I am happy to accept your work tomorrow evening.
EVERYONE HAS
until tomorrow evening -
MIDNIGHT
and that, I'm afraid
is my FINAL offer.
Otherwise it's ZERO for the evaluation and I will inevitably have to consider your future on the course next year as this is an integral feature of the coursework for
A2 too:
Adam Blackmore - NO EVALUATION
Ellis Knowles - NO EVALUATION
Chelsea Fullbrook - NO EVALUATION
Nicola Daley - NO EVALUATION
Ruby Purcell - NO EVALUATION
Sophie Baird - NO EVALUATION
Hannah Davies - NO Q.4/5/6/7 and response to 3 is very weak
George Woolford - NO Q.7 Response
Joe Rochester - NO Q 5,6,7 Response
Ross Wood - You have written an evaluation posting but have NOT answered any of the 7 questions set by the exam board. Therefore you can only get a couple of marks. 
I would also like to thank all of you who met the deadline and were diligent in your time-keeping and organisation of work. I was particularly impressed that some of you managed to have a go at podcasting. Great stuff. The finished blogs are looking super. 
If you would like to e-mail me to tell me that your blog is complete and ready for assessment, please feel free. You can get hold of me at: ninanoo@btinternet.com 
I look forward to seeing your lovely complete blogs at midnight on TUESDAY. I'm going to wait-up to check!